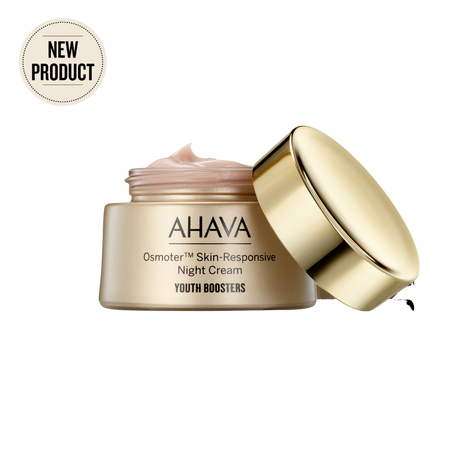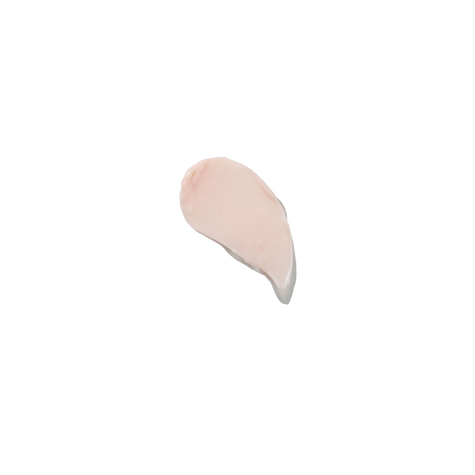 Osmoter™ Skin-Responsive Night cream
New product! New innovative formula that speeds up skin renewal
Re-sets the look of skin during night (Intense night activity)
Replenishes skin's hydration
Boosts skin renewal for enhanced luminosity
Free UK & EU Shipping Above €69
30 Day Money Back Guarantee
Scientifically Proven
Timing is everything
Timing is everything, even more so when it comes to your skin. This youth-boosting overnight treatment contains our patented Smartium™. technology, which allows us to encapsulate the Osmoter™ - AHAVA's signature blend of hydrating Dead Sea minerals. These micro-capsules are designed to be sensitive to changes in your skin's pH levels. pH levels drop during the night and activate the capsules to release the Osmoter™ exactly at the right time when the skin is most absorbent. This innovative formula speeds up skin renewal, enhances the restorative power of the night to reset your skin's overall youth. Wake up to smooth, nourished & luminous skin. Enriched with peptides and Dunaliella Salina alga to help smooth away multiple aging signs, together with Niacinamide and yeast protein to even-out skin tone. helps protect against blue-light damage, lessen the visibility of dark circles and promote eye zone luminosity.
Complete your daily routine
Get 10% off when adding all products to cart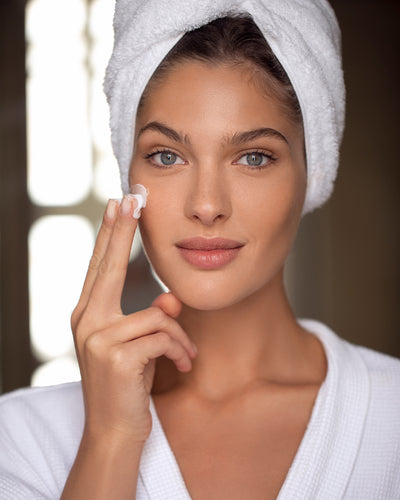 How to use it
Apply at night on cleansed face, neck and décolleté
Clean From Within, And Always Conscious
Responsibly Sourced
We employ green and sustainable methods to preserve the delicate ecological balance of the Dead Sea.
Science & Nature
We have our own R&D team transforming the ancient natural secrets of the Dead Sea into modern skincare.
Skin Friendly Philosophy
There are no traces of harmful ingredients in any of our products so you can use them with real peace of mind.
Vegan Since Birth
True beauty is respectful and considerate of nature and we are proud to have been a vegan brand from the very beginning.
Geographical Authenticity
For decades, AHAVA has sought to bring the benefits of the Dead Sea for skin vitality and youthful look.
Frequently Asked Questions
The Dead Sea is the world's largest source of minerals credited with improving the skin's appearance. Minerals such as Magnesium, Sodium, Potassium and Calcium are essential to supporting the skin's own processes. With age and our modern lifestyle, the level of minerals in our skin declines. That is why people from all over the world have sought the benefits of the Dead Sea for skin vitality and youthfulness: Its water is made of 34 percent solid minerals – ten times more than any other body of water in the world. Combined with other wonders of the lowest place on earth, such as purifying mud, invigorating salts and powerful desert plants, we embrace our natural environment and aim to transport you on your very own journey to the Dead Sea.
Honoring our environment and safeguarding nature are top priorities for us. Our extraction process is eco-friendly and does not pollute or damage the delicate ecological balance of the Dead Sea. That's why we have exclusive rights to extract minerals from its water. To do so, we use natural solar evaporation. We also pioneered a natural wastewater system using flora to filter waste and allowing us to return clean water back to mother nature.
Yes. All of our products undergo dermatological testing. They are also allergy tested and approved for sensitive skin. Products meant for use around the eyes are also ophthalmologically tested and fragrance-free.
Full Ingredients List: